When is the last time that you can complete lay down on a pillow of grass and looking up to the sky and reflection on our body and mind?
The New Common proposes a recreational pocket garden space as a place to get away and rejuvenate your soul from the Zoom-fatigue and other stressors that come from our current COVID moments. The design follows a 1.5-meter social distancing grid where the garden-goers can safely enjoy themselves and others within socially distancing 'boundaries'.
The topography of the garden gently lifted from the ground to form a pillow-like dune landscape that helps visitors visually interact with fellow neighbours while remaining visually vigilant of their position in relation to others.
The plants are carefully chosen both for air purification and physical distancing purposes. The smell of soil and healthy air, while the visitors are laying down, give the feeling of the being outside of the city, escaping the chaos during this time of the uncertainties. The cutouts throughout the perimeter offer semi-private pocket spaces for visitors to enjoy themselves alone or with friends, a new common that is now increasingly essential in our pandemic ridden world.
The new common act as the big pillow where people can relax and reflect on this tough situation during physical social distancing policy. It is a place for reflection that one can feel life again by justand looking up to the sky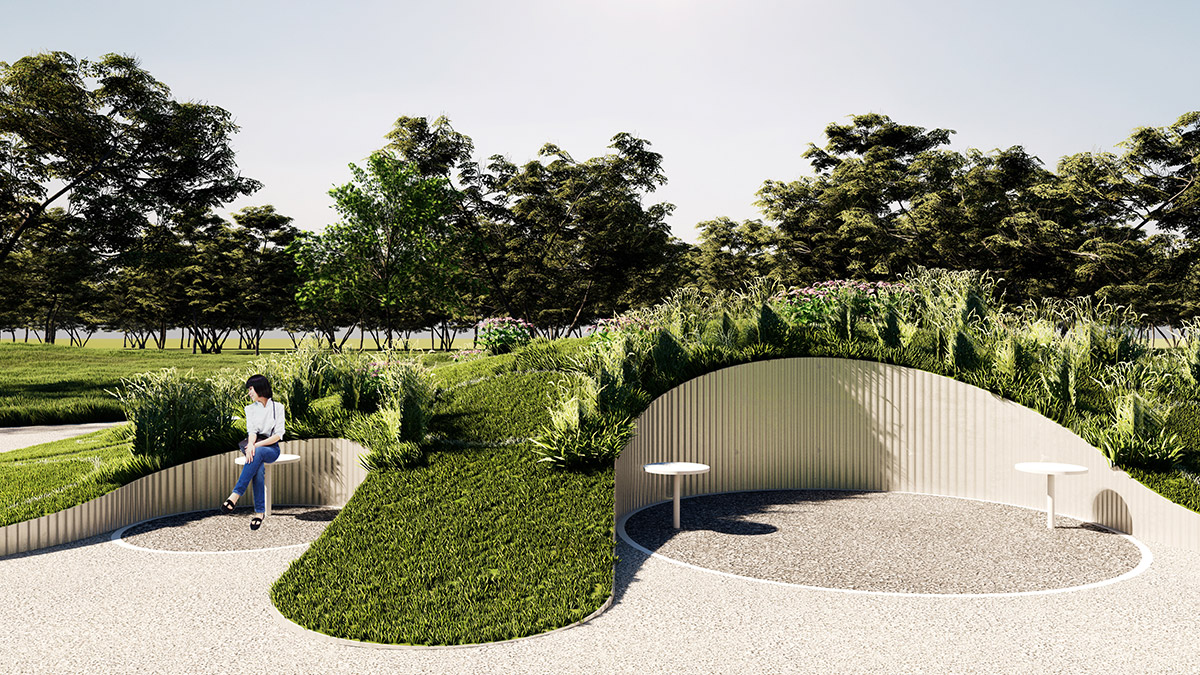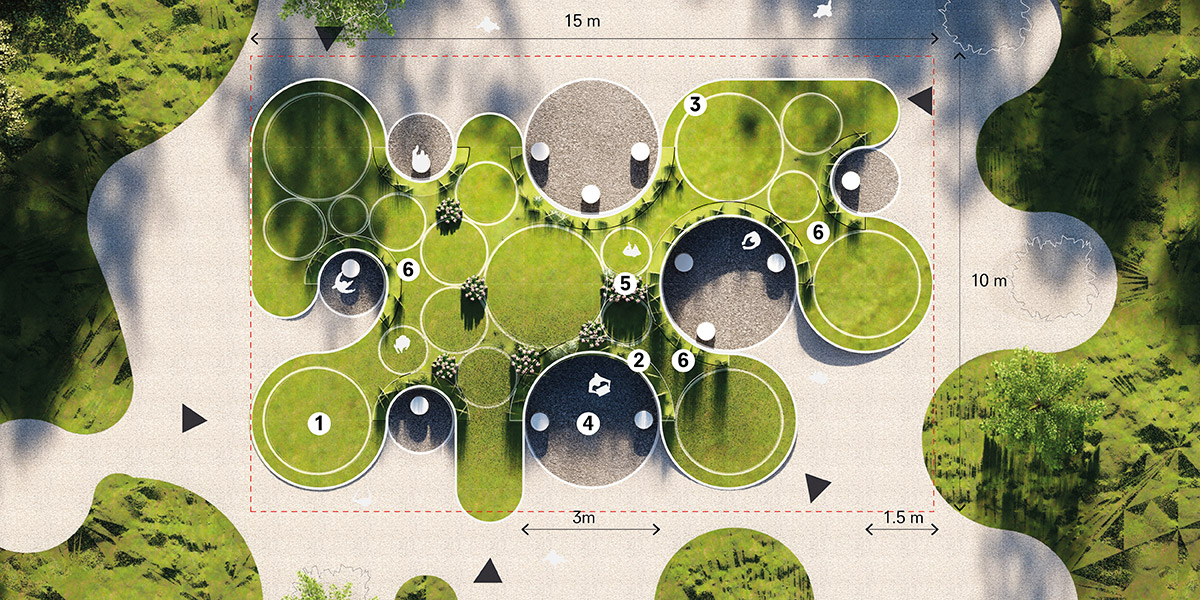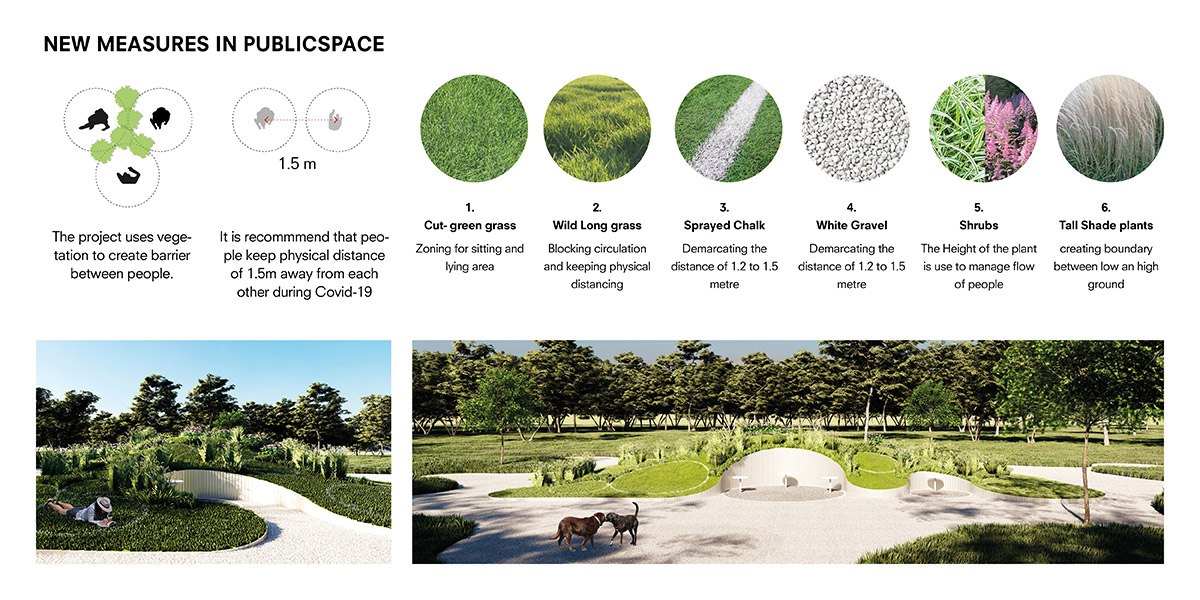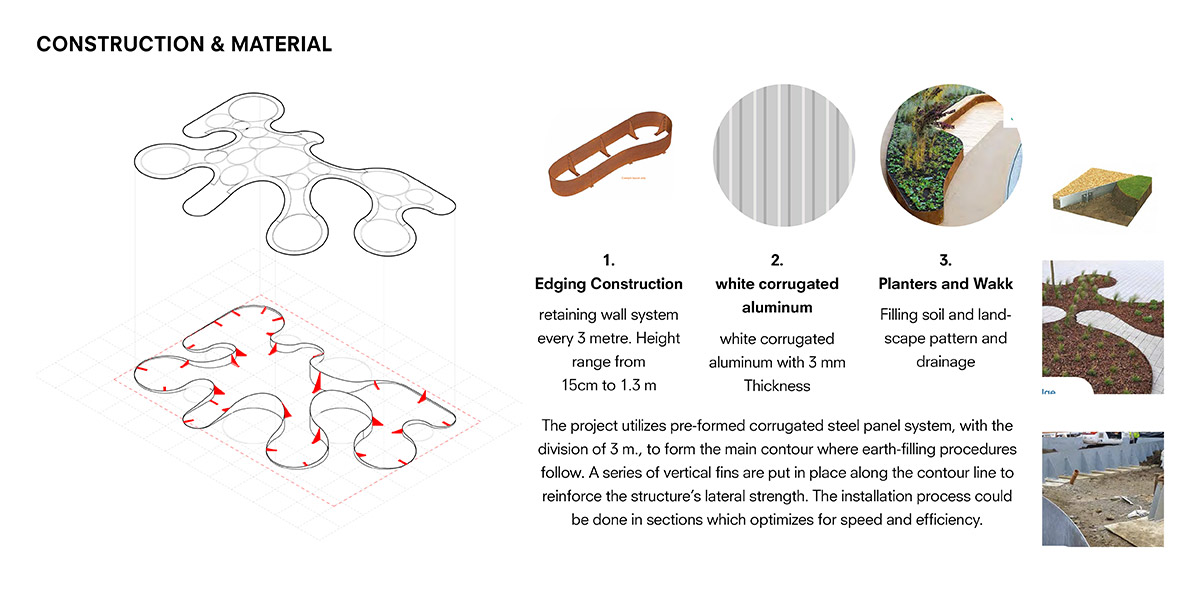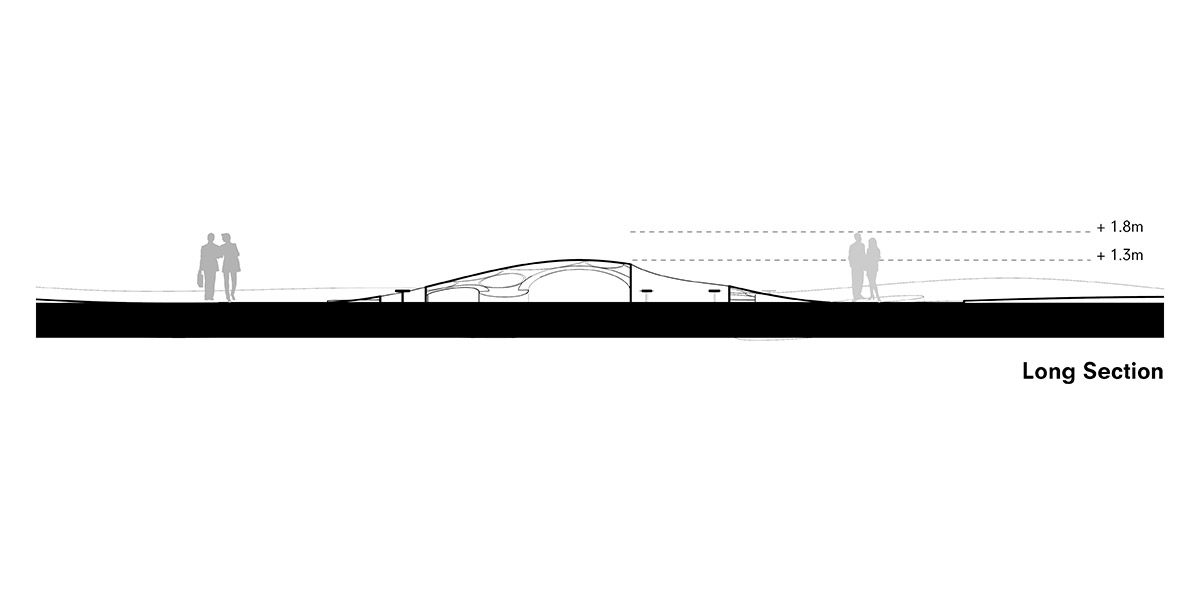 The pillow is 15m by 10 m. The project utilizes a pre-formed corrugated steel panel system, with the division of 3 m, to form the main contour where earth-filling procedures follow. A series of vertical fins are put in place along the contour line to reinforce the structure's lateral strength. The installation process could be done in sections which optimizes for speed and efficiency